GUARDIAN surveillance scandal protests

A building in Shanghai collapses after protesters destroyed the base of the building.
Date

December 31, 2071 – November 04, 2072

Location

Worldwide

Cause
Goal

End to mass surveillance

Methods

Status

Ended
The 2072 GUARDIAN surveillance scandal protests were series of demonstrations, protests, and riots occurring worldwide as a result of the leaked GUARDIAN surveillance program.
Background
Edit
The protests began on December 31, 2071 when Edward Fonda released classified documents that indicated that GUARDIAN was surveying civilians and military personnel since the military alliance's foundation in 2022, and continued to survey for the next half century.
Conflict by nation
Edit
Nation
Date started
Date ended
Status
Death toll
Monetary loss (US$)
Greece
January 1, 2072
November 4, 2072

Major protests statewide

Civilians set vehicles on fire and direct them towards GUARDIAN military installations, resulting in explosions.

839
$1,489,352
Republic of China
January 3, 2072
November 4, 2072

Major civil conflicts statewide

Buildings were destroyed amid the protesting, either by arson or terrorist attacks.
Capital crimes are committed in large urban areas.

11,378
$103,729,310,478
Russian Federation
January 1, 2072
November 4, 2072

Major civil conflicts statewide

Anti-government protesters storm buildings, commit murders, and shops and malls are robbed.

3,198
$57,234,199,349
United Kingdom
December 31, 2071
November 4, 2072

Major civil conflicts statewide

Civilians looted buildings and would storm into NATO and UK military bases.

1,939
$49,144,983,328
United States
January 1, 2072
November 4, 2072

Major civil conflicts statewide

Civilians set numerous buildings alight, clashed with U.S. military and federal agents, and various crimes from theft to murder are committed.
Protests on major thruways, causing heavy auto traffic nonstop.

2,291
$51,397,347,424
Major events
Edit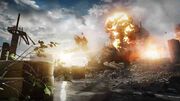 The protests in Asia featured the deadliest riots. In Azerbaijan, terrorist groups rigged buildings with bombs and detonated the explosives. A number of suicide bombers from Syria and Pakistan were detained in Sumqayit, but some managed to kill some GUARDIAN soldiers. Azerbaijani socialists rioted in the city of Ganja and burned down several churches and museums. The Azerbaijani government both condemned GUARDIAN's surveillance program and tried to control the rioting, but to no avail. In Mingachevir, many workers went on strike to protest against the surveillance program.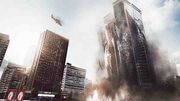 In Shanghai, buildings were collapsed when protesters stormed into skyscrapers and destroyed the lobbies and murders were committed statewide. Numerous communist guerrillas attacked Beijing from February 2 to March 27 with bombs. However, in Macau, casinos were robbed of millions of Taiwan dollars. In Hong Kong, about eight skyscrapers were collapsed because of RPG fire.
On April 15, protests in Chongqing were escalated when a bomb detonated, killing 45 protesters. This led to widespread attacks on GUARDIAN military installations in China.
Middle East
Edit
North America
Edit
South America
Edit